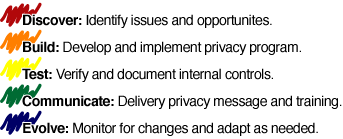 PIMS Professionals offer:
Privacy and security assessments to gauge compliance with applicable privacy laws
Strategic privacy advice regarding the balance of business and legal risk
Specific compliance solutions for US and international privacy laws, including the EU General Data Protection Regulation
Assistance with privacy and security incident response
Privacy awareness training
Privacy and security expertise for M&A and sourcing transactions
For international matters, PIMS works closely with a large network of lawyers and data protection specialists in approximately 40 countries around the world. These professionals provide the highest-quality data protection advice when local interpretation is needed. They can also assist with local filings and provide support in the event of an incident or data protection authority audit.